The Southern Plateau of India is triangular in shape.
It is surrounded by Aravalli Hills in the north-west and Rajmahal Hills in the north-east. It is bordered by Eastern Ghats in the east and Western Ghats in the west.
It is divided into two parts by the Satpura Hills and Narmada River. The two parts are : Central Highlands and Deccan Plateau.
Central Highlands:
It is located to the north of Satpura Hills and Narmada river.
It consists of

Malwa Plateau and Chota Nagpur Plateau

.
Malwa Plateau covers parts of Rajasthan and Madhya Pradesh.
Chota Nagpur Plateau is rich in minerals like bauxite, iron, coal, manganese, etc.
Deccan Plateau:
It lies south of the Narmada river and Satpura ranges.
It is surrounded by Western Ghats and Eastern Ghats.
The Nilgiris, Anaimalai and Cardamom are some of the important hills of Western Ghats.
It is rich in iron, gold and mica deposits.
Rivers of the Southern Plateau:
Rivers like Mahanadi, Narmada, Tapi, Godavari, Krishna, Kaveri, etc. irrigate the Southern plateau.
All the rivers flow into Bay of Bengal, except Narmada and Tapi. They flow into Arabian Sea.
Many rivers form beautiful waterfalls. For eg: Jog Falls in Karnataka is the highest waterfall in India.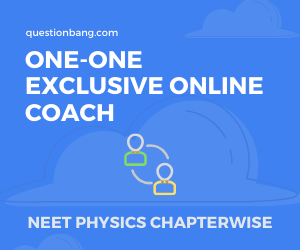 States that lie in Southern Plateau Region:
Madhya Pradesh:
Capital – Bhopal

Important cities – Jabalpur, Gwalior, Indore
Crops grown – wheat, cotton, sugarcane, oilseeds.
Tourist attractions – Khajuraho Temples, Sanchi Stupa.
National Parks – Kanha, Bandhavgarh
One of the leading states in mineral production.
Chhattisgarh:
Capital – Raipur
Important cities – Bhilai, Dantewad, Bilaspur
Crops grown – paddy, maize, kodo-kutki
Tourist attractions – Charre Marre waterfalls, Sirpur, Chitrakote falls.
National Parks – Indravati, Guru Ghasidas
Coal, iron and manganese are found here.
Maharashtra:
Capital – Mumbai
Important cities – Nasik, Pune, Aurangabad
Crops grown – sugarcane, cotton, wheat
Tourist attractions – Gateway of India, Ajanta and Ellora caves, Mahabaleshwar
National Parks – Tadoba, Sanjay Gandhi
Important minerals like bauxite, chromite, dolomite, etc. are found here.
Karnataka:
Capital – Bengaluru
Important cities – Hubli, Mysore, Bijapur
Crops grown – jowar, ragi, coffee
Tourist attractions – Hampi, Jog falls, Coorg
National parks – Bannerghata, Bandipur
Important minerals like vanadium ore, tungsten, gold, etc. are found here.
The remaining states of Southern Plateau will be covered in the next part.